https://iclr.cc, https://virtual.aistats.org, https://mlsys.org, https://neurips.cc, https://icml.cc

Click "Login" in the navigation bar.
If you are logged in to the conference website, you will see your name in the navigation bar at the top of the page. I

¶ Conference Registration, Presentation and Volunteer History
Check your registration history by clicking "My Registrations" in the side bar (see screenshot below).
On your profile page, you'll see your registration history, presentation history and volunteer history. If a presentation is missing in your history, see What If I don't see My Paper Listed.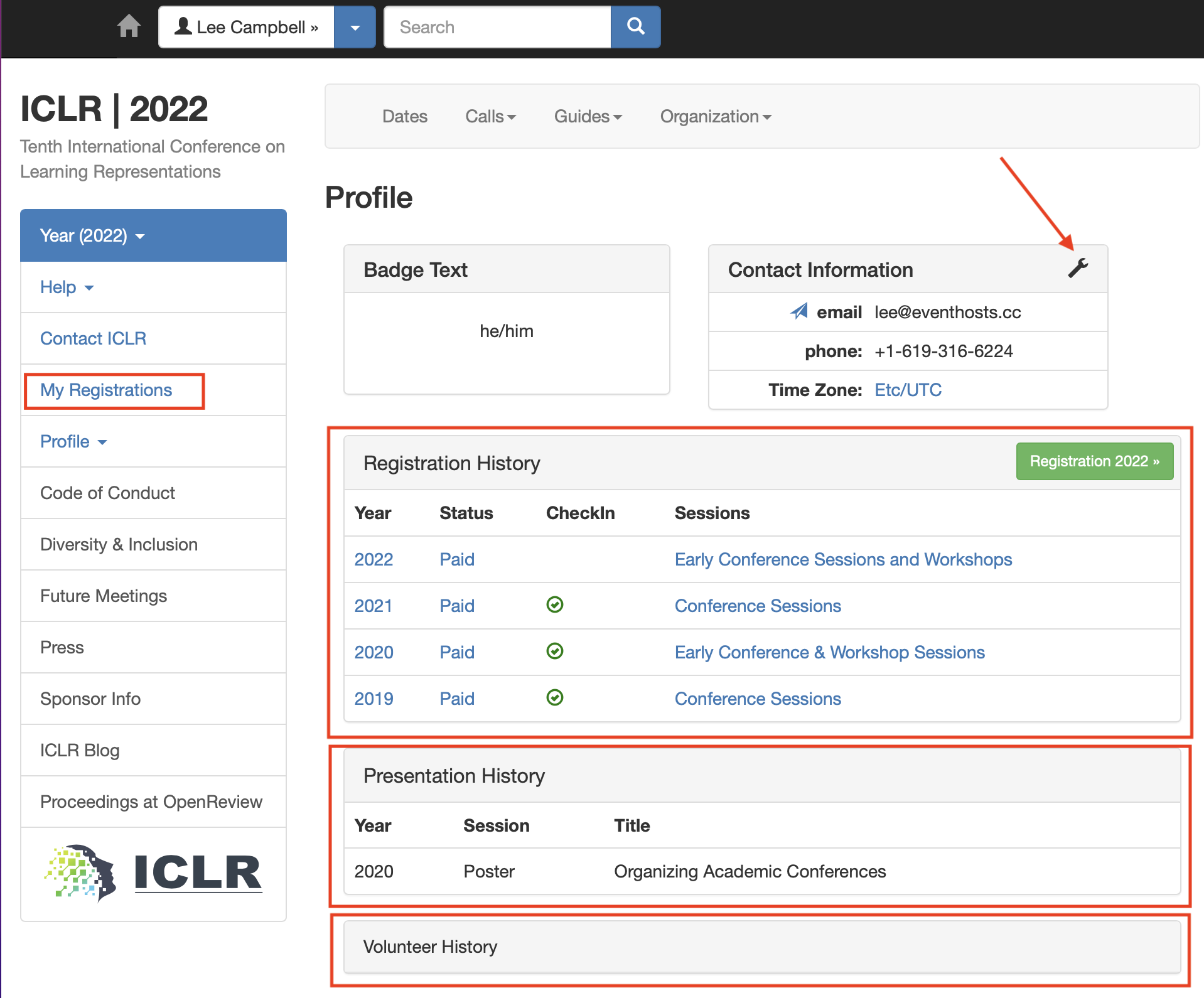 To edit your profile, use the Profile menu in the sidebar or click the wrench icon (see red arrow above).