The Metadata for Oral/Spotlight/Poster page collects together links and other features for paper authors to provide extra information for a paper directly on the conference website. There should be a link to the Metadata for Poster page from each virtual conference poster page and oral or spotlight event page (see image below). This link will only be visible to the specific user accounts affiliated with the paper. The link will not show up for regular visitors to the page, nor if the author is logged in using a different account/email (see linked accounts for linking together multiple emails for a single person).
A poster page may be found by searching on the papers page for the conference or for links to events specific to you visit your my stuff page.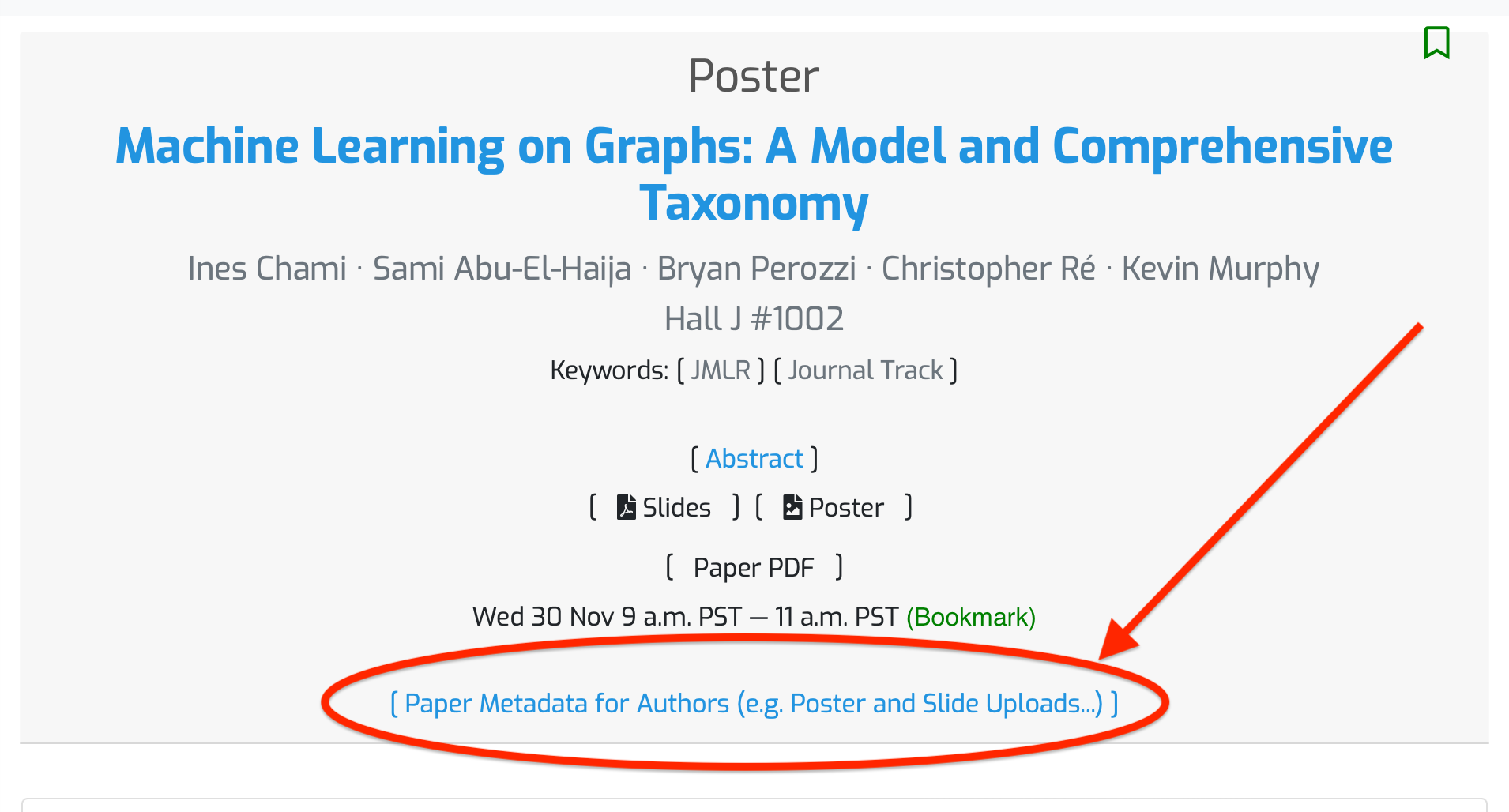 The Metadata for Poster page has several features for Authors to add additional information for their poster.
A link back to the regular visitor Poster page for the conference.
A link the the MyStuff page for the currently logged in user id.
A link to the Poster Upload page where posters and thumbnails should be uploaded for the virtual conference.
A link to the SlidesLive recording uplink (if available).
A section where the author may change their Poster Session for a Poster event (if the conference enables this feature).
A section near the bottom where an author can upload a slide deck for the poster (optional).